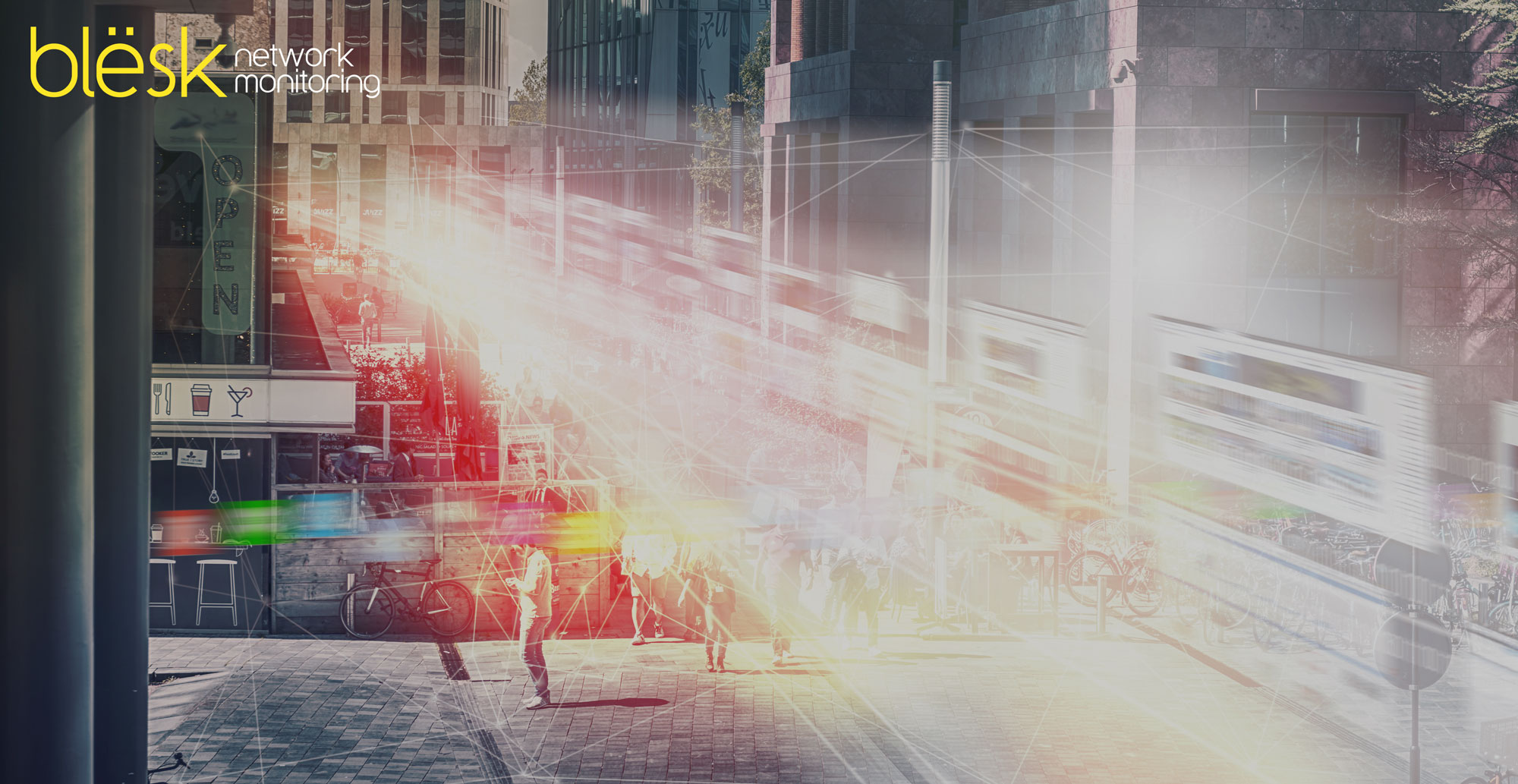 Business network outages can be caused by human error, configuration issues, and environmental factors. Implementing network monitoring is one of the most simple and efficient ways to prevent these outages from happening in the first place.
In a situation of network downtime, time is money. Network monitoring makes problem-solving easier and faster for time-strapped network administrators.
Whether you're dealing with a configuration error or an abnormal traffic fluctuation, network monitoring software helps you get to the bottom of issues once and for all. Live network maps lead you to the origin of problems, and status windows give you performance metrics over time.
Network monitoring gives you the visibility you need to stay one step ahead of potential issues. By showing live network performance data in an easy-to-read interface, network monitoring software helps you identify outages that could cause bottlenecks.
Why Network Monitoring is important and how do you do that?
Network monitoring is a critical IT function that offers a wide range of benefits for companies of all sizes. It saves money by reducing infrastructure costs and even increases productivity. It involves observing and reporting problems 24/7, but also optimizing data flow and access in a complex and constantly changing environment.
Network monitoring software keeps an eye on devices, traffic, and servers on corporate, educational or any other business networks and notifies network administrators when things go wrong. It's a key weapon in a network manager's toolbox for troubleshooting network issues.
Network monitoring encompasses everything from simple home-grown scripts that simply ping hosts to check whether they're available, to distributed enterprise applications with agents on a variety of hosts and clients.
Network monitoring software can keep an eye on network traffic and bandwidth usage. It can check whether crucial network components, such as switches, routers, and servers, are up or down. Network managers can generally set thresholds for acceptable performance, and if the software finds slow throughput, high error rates, unavailable devices, or slow response times, it can send alerts to administrators via email.
Another major benefit is the reporting generated from network monitoring. Eventually these reports can help you identify patterns and trends in system performance, as well as demonstrating the need for upgrades or replacements. Performance baselines can also be easily established.
Network monitoring application helps you in the following ways:
Stay informed
Diagnose and Report issues
Eliminate the need for manual checks
Proactive approach
Track trends
Benchmark performance and availability data
A complete network monitoring solution
blësk is a complete network monitoring solution, which allows you to monitor the status of services on the server or client machines, see the security status of a network, analyze communication protocols exchanged, view information on the features of the components of the network, verify the latency of devices, see event log reports, and administer and manage systems remotely.
In summary, network performance is key to streamlined operations of businesses in this tech dependent era. Service interruptions can only be mitigated by real-time status updates of network services with a Network Monitoring tool.
Do not have resources? A managed service can be an option for you.
We understand that some organizations may don't have the inhouse capacity to facilitate many essential tasks; therefore, blësk offers managed services to the low resourced organizations to monitor their network services.
Download a free trial of blësk at https://www.blesk.ca/free-trial/