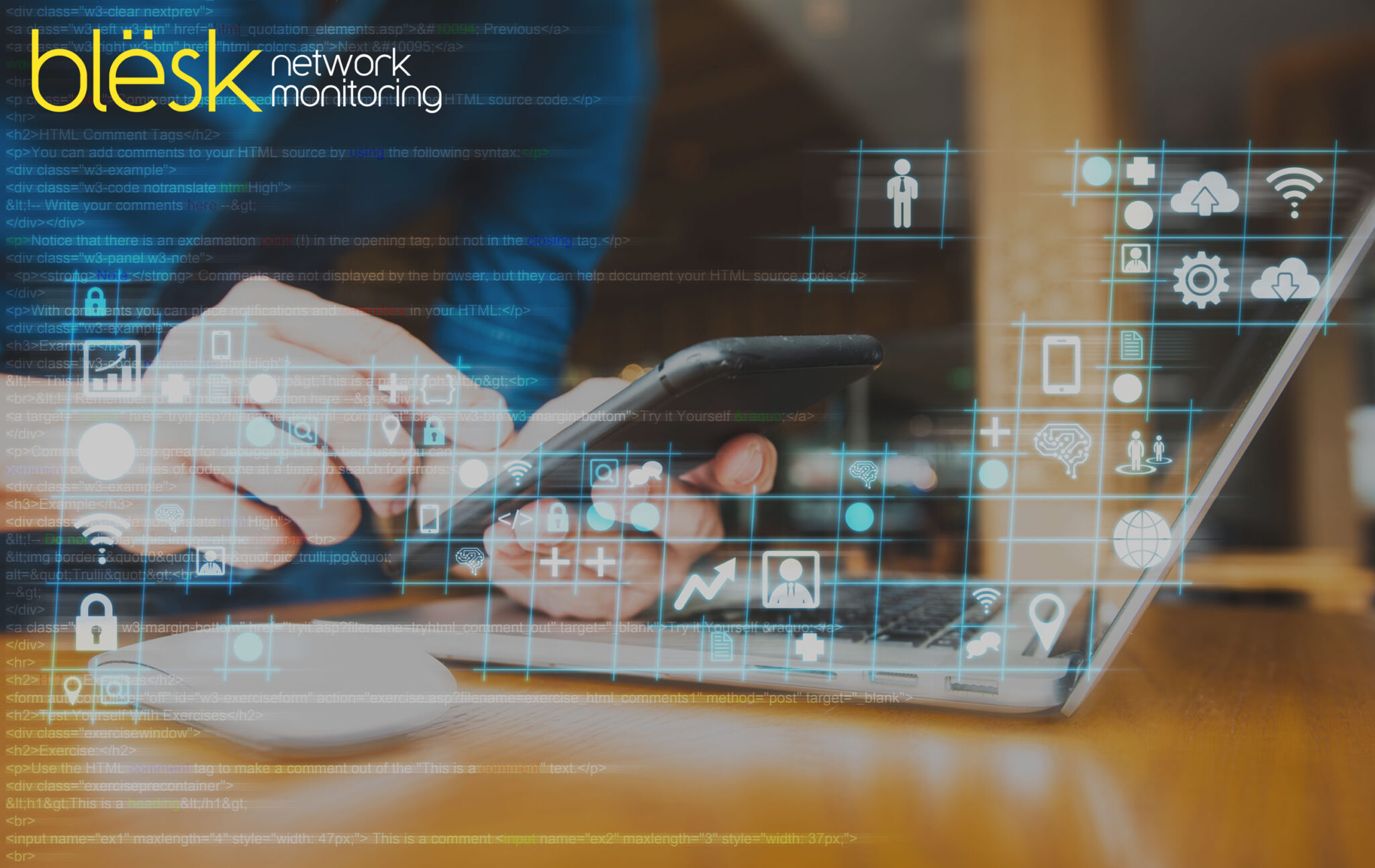 Application of Artificial Intelligence (AI) in businesses
Artificial intelligence (AI) has revolutionized the technology world. Businesses both inside and outside the tech circle are adopting AI into their work suite. AI takes the basic principles of computing and processing and applies intelligent environment analysis on top of it. For industries, AI analyzes the data they generate and provides them with insights based on its findings and prediction. AI can also apply machine learning to examine historical data to perform tasks without human input.
Application of AI and machine learning in Network Monitoring solutions changed the way of network monitoring altogether. Modern Network Monitoring solutions using AI to examine and respond to performance data and automates the configuration process.
Technical teams are frequently solicited by users who have problems with computers and applications. Identifying the source of the problem can be difficult and time consuming. A 24/7 technical resource would be needed to ensure an uninterrupted working environment; however, this solution is not feasible for most companies.
blësk built on state of the art technology with all in one capabilities
blësk and its Application Performance Monitor (APM) covers even the most unusual system environments. APM is an ultra-light, automated solution that detects problems before they affect users or applications.
APM can easily monitor the availability, uptime, or response time of each node, software, link, application, and other entities on the network, and provides the results in a variety of visual representations and reports.
AI Driven Automation Provides Agile, Lightweight Solution
Powered by blësk Network Device Discovery (NDD), intelligent autodetection is perpetually adjusted, adapted to appear, and remain relevant. The blësk NDD feature automates the process of adding the hosts to blësk by scanning for devices on your network and exports the scanned hosts into the APM module to be monitored.
In conclusion, the modality of computer network monitoring is in a course of evolution across all sectors. Service interruptions are unaffordable in this fast-moving world and can only be overcome with the automation of network monitoring process.
For growing businesses, in house capacity for network monitoring can be unaffordable; thus, blësk offers managed services to low resourced companies to monitor their network services.
Download a free trial of blësk or contact us for more information.