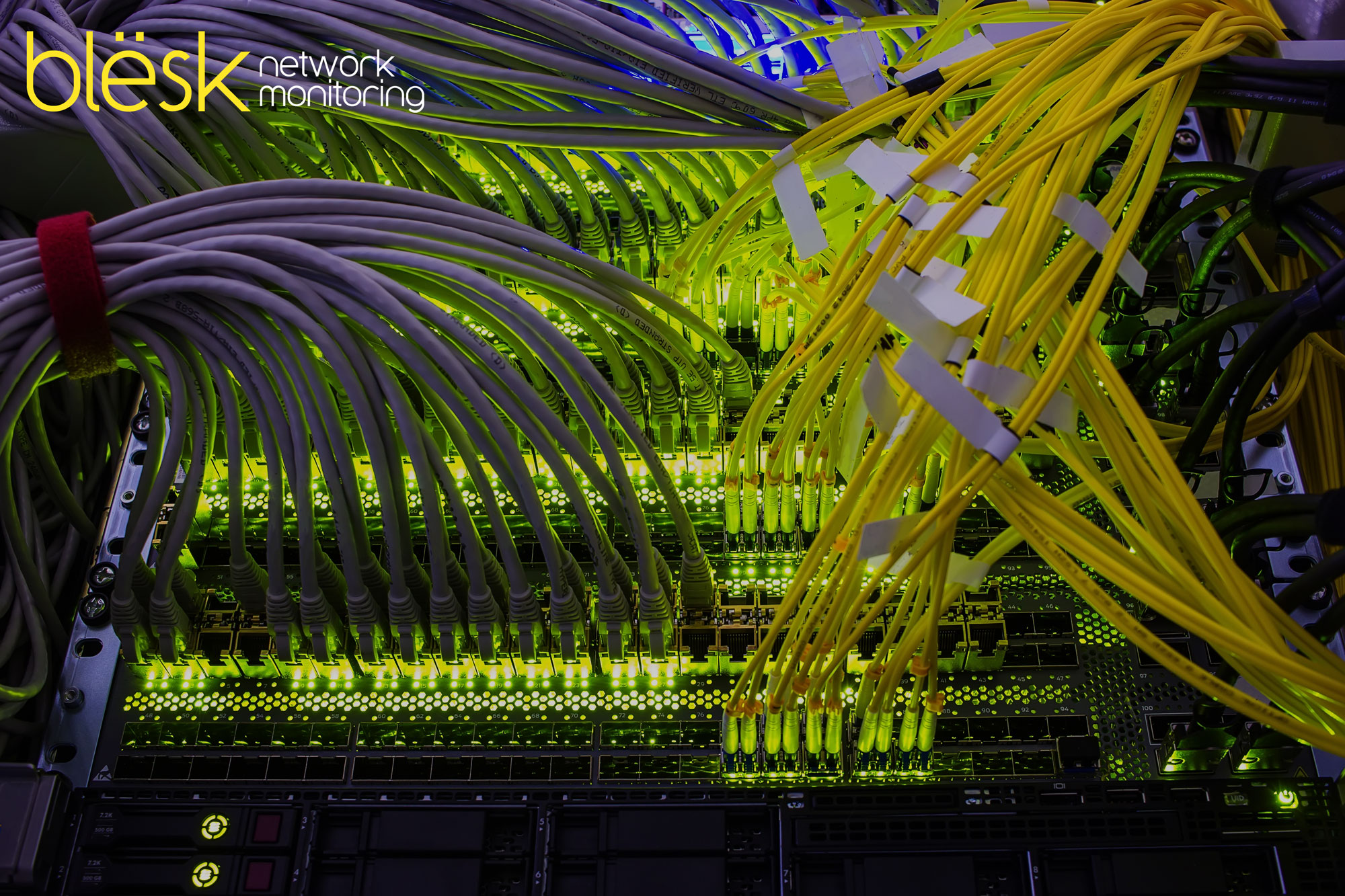 Current enterprise and organization level networks use hundreds of switch ports to enable network connectivity, which has made switch port management a day-to-day network management task.
Network admins often depend on manual network switch port management techniques to keep track of switches and their port connectivity status. This manual task is prone to human error, does not reflect the real-time network conditions, and makes it difficult to identify error sources.
A tool to notify network issues on the fly
Seeing devices on your network in real-time allows you to see problems as they develop.
With network mapping, IT professionals don't have to guess where the issues might be happening. They can observe firsthand where the problem is coming from, allowing them to deal with it quickly and efficiently.
Another challenge for network admins is finding available ports, which is extremely important to ensure optimal port usage, plan for new network requirements, and for compliance purposes.
Unused switch ports can also pose security threats, as they can be exploited by the intruders to gain access to your network
This makes Network maps one of the most important and useful tools for the IT teams, as they are useful in helping you visually recognize every aspect of your network.
Switch Port Manager features
SPM automatically identifies interconnections between devices with simple information such as the name of the device, its MAC or IP address and finds the location of devices within seconds. This removes the need to manually determine and list the connections.
blësk SPM dynamically extracts the device types, serial numbers, models, and firmware versions to ensure your list is always up to date.
It's multiple features, can, among other things, retrieve network information such as routing and IP addresses after which a network topology is created. This map allows users to have a star view, real-time network and uplinks, so it is no longer necessary to use manual drawings or a specific limited scan.
In addition, the report feature allows you to display ports in "Half Duplex", ports that have not been recently used, VLAN IDs, and more depending on your needs
A complete network monitoring solution
Along with it's Switch Port Manager feature, blësk allows users to:
Monitor the status of services on server or client machines
Monitor the security status of the network
Analyze communication protocols
View information on the features of the components of the network
Verify the latency of your devices
See event log reports
Administer and manage systems remotely
In short, network performance is key to streamlined operations of businesses in this tech dependent era. Service interruptions can only be mitigated by real-time status updates of network services with a Network Monitoring tool.
For Growing businesses, in house capacity for network monitoring can be unaffordable; thus, blësk offers managed services to the low resourced companies to monitor their network services.
Download a free trial of blësk or contact us for more information.